I remember as a boy, when days seemed as long as weeks, weeks were as long as months and years were beyond comprehension. Birthdays marked the beginning of another lifetime spent waiting for the next birthday to arrive.

Now the days are as long as minutes, weeks as long as hours, months are like days and years just pass by like so many mile markers on a drowsy highway. I looked into the eyes of my just-born sons just a while ago, it seems, but for each of them that moment was a lifetime ago.
Arriving home from work often rewarded me with a hug or two. These were cut short though, because the smallest member of our family would be hopping up and down, paws on my leg, barking his demand that I scoop him up for a hug of his own. A couple of wet licks on my nose and the ritual was complete.
Husker was our little white Maltese. He inherited his one beloved possession from my sister's house. One day on a visit, little Husker was exploring as dogs like to do. Somewhere, he found a blue pencil shaped squeaky toy. It seemed as long as his body and as big around as his neck, but he carried it proudly in his mouth with great enthusiasm. My sister told Husker that he could take the pencil home with him if he wanted to.
All of these years later, he has cherished that squeaky blue pencil. I would often see him napping, a furry white arm draped affectionately over it... to keep it safe, I suppose.
Husker began to have serious health problems about a year ago, and there were times when he seemed near death. Yet when he seemed unable to move at all, if the pencil squeaked, he would find enough strength to get up, straddle it, and growl at the offending squeaker.
Tonight I am writing with the squeaky blue pencil lying next to my computer. Husker passed away this evening, and we miss him already. He was a very old man in dog years, as he was very nearly sixteen years old. Yet again, time seems horribly uneven. It is hard to believe that the little white ball of fur that came to live with us has run through his allotted time, but so he has.
Perhaps it is crazy to think that a little white dog loved us, but I really think he did. He definitely loved his squeaky blue pencil. Goodbye Husker… maybe we will meet again one day.

Visit: Remembering Husker the Dog
.:.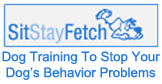 Copyright ©2007 by Phil Harris